Ontic, a worldwide leader in supplying and licensing established aircraft parts and services for over 45 years, is pleased to announce an acquisition from Turbo Power Systems (TPS) of the Override Jettison Fuel Control (OJ) to supply a global power management company. The "OJ" goes into the fuel system for the Boeing 787.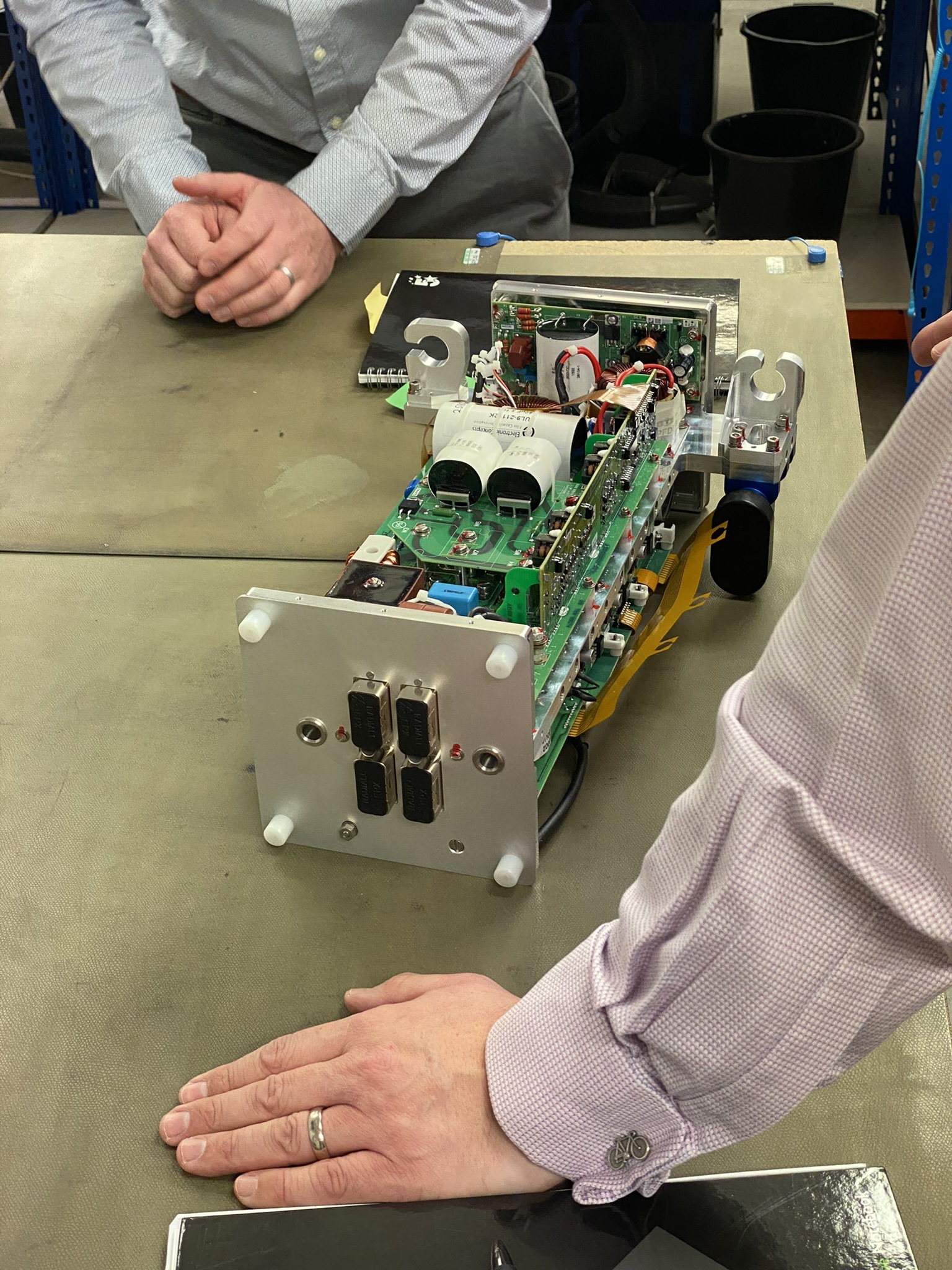 The two companies were put in touch through one of Ontic's key suppliers. The OJ was TPS' only aerospace product, incorporating TPS' depth of knowledge in power electronics, and TPS had considered this as a non-core product. So, it made absolute sense to transition the license to Ontic, with their trusted reputation in the industry.
'TPS have been working with the customer for more than 15 years, and always had a very professional and productive relationship, but TPS' long-term strategy aligns with other market sectors hence our careful decision to sell the business to Ontic", said Carlos Neves, TPS CEO.
'With the events of Brexit, the pandemic and the war in Ukraine, the timing was right to realign our assets to the core markets going forward. We are very happy to pass this key product to the capable hands of Ontic, where we can ensure our customer and the end users receive the same, if not better, service from Ontic due to their specialist industry knowledge.'
Ontic will take over the manufacture and repair for the part with teams from Ontic working on TPS' site in Gateshead during the transition before production moves to Ontic's site in Cheltenham in early January.
This is a high-voltage part bringing new capability to Ontic's site in Cheltenham, where the company will establish a high-voltage test area for the first time. Ontic will also be investing heavily in inventory to mitigate any risk of parts becoming obsolete over the platform lifecycle of the Boeing 787
Gareth Blackbird, Ontic VP and Chief Commercial Officer said 'We're really pleased to have signed this deal with TPS. It's testament to our excellent reputation as a leading provider of non-core products that we were put in contact with the team at TPS in the first place.
'The product line is a welcome addition to our growing product range, particularly as we're always looking for ways to grow our technical capability and we're now looking forward to a seamless transition and to continue to deliver the OJ for the customer.' ENDS
About Ontic:
Ontic is an Aerospace Industry leader with over 45 years of aerospace product manufacturing and aftermarket support experience. Ontic provides FAA, CAAC, CAAS and EASA Part 21 and 145 original equipment manufacturer (OEM) support, including new and serviceable spares and repairs for maturing, legacy aircraft parts.
Ontic supports OEMs by taking complete responsibility for their mature and non-core products, under license or acquisition, allowing the OEM to focus on their current and future programs. Our portfolio includes licenses for over 7,500 top-level aerospace assemblies including avionics, electronics, electro-mechanical, fluid pumping and control, APUs, engines, oxygen systems, fuel measurement and power generation. As the experts at adopting and transitioning aerospace products.
About Turbo Power Systems (TPS):
Turbo Power Systems is a leading designer and manufacturer of cutting-edge power conversion systems with applications for industry, transport and energy. They design and manufacture everything in-house at their 55,000sqft facility in Gateshead, shipping products worldwide. www.turbopowersystems.com
---