Ontic, a leading licensor and manufacturer of complex engineered parts for the global aerospace and defense industries, has announced the recent appointment of Emma Jenkins as Site Director of its Staverton facility.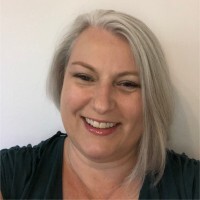 Emma will be managing Ontic's Staverton site which is set for rapid growth over the next few years. Emma will be responsible for the day-to-day management of the site, from operational output to ensuring health and safety processes are being adhered to, and growth plans can be accommodated.
Emma said: "Having grown up in Gloucestershire, I'm thrilled to join Ontic as it grows globally and thrives in the local area. Seeing how much Ontic contributes to our local economy, as well as our community through CSR activities, makes me proud to know I am giving back to my home county.
"Our Staverton site is growing every day as we acquire new work, so I'd urge anyone looking for a career – whether in engineering or business support functions to look at Ontic. There are always new projects to get involved with and we have a very supportive culture. We might not be the most well-known business in the area but we're certainly one of the fastest growing ones."
Ontic's Staverton site specializes in mechanical aerospace part manufacturing and repair for customers such as Boeing, BAE Systems, and Airbus.
With over 25 years of experience in engineering and manufacturing, Emma has worked in a variety of industries from Oil & Gas, to Construction and Energy, giving her the opportunity to work on projects for HS2 and the national grid.
Eric Lopes, General Manager for Rest of World (ROW) at Ontic, said, "It's great to have Emma on board – her experience running facilities both domestically and internationally will be invaluable to Ontic as we look to expand our operations at the Staverton site. Emma rounds out our ROW senior management team, responsible for our UK and Asia operations."
---