Ontic, a leading full lifecycle service provider for the global aerospace industry, is celebrating a successful night at the Insider Made in South West Awards [3 November], after winning the Automotive, Aerospace & Rail Award.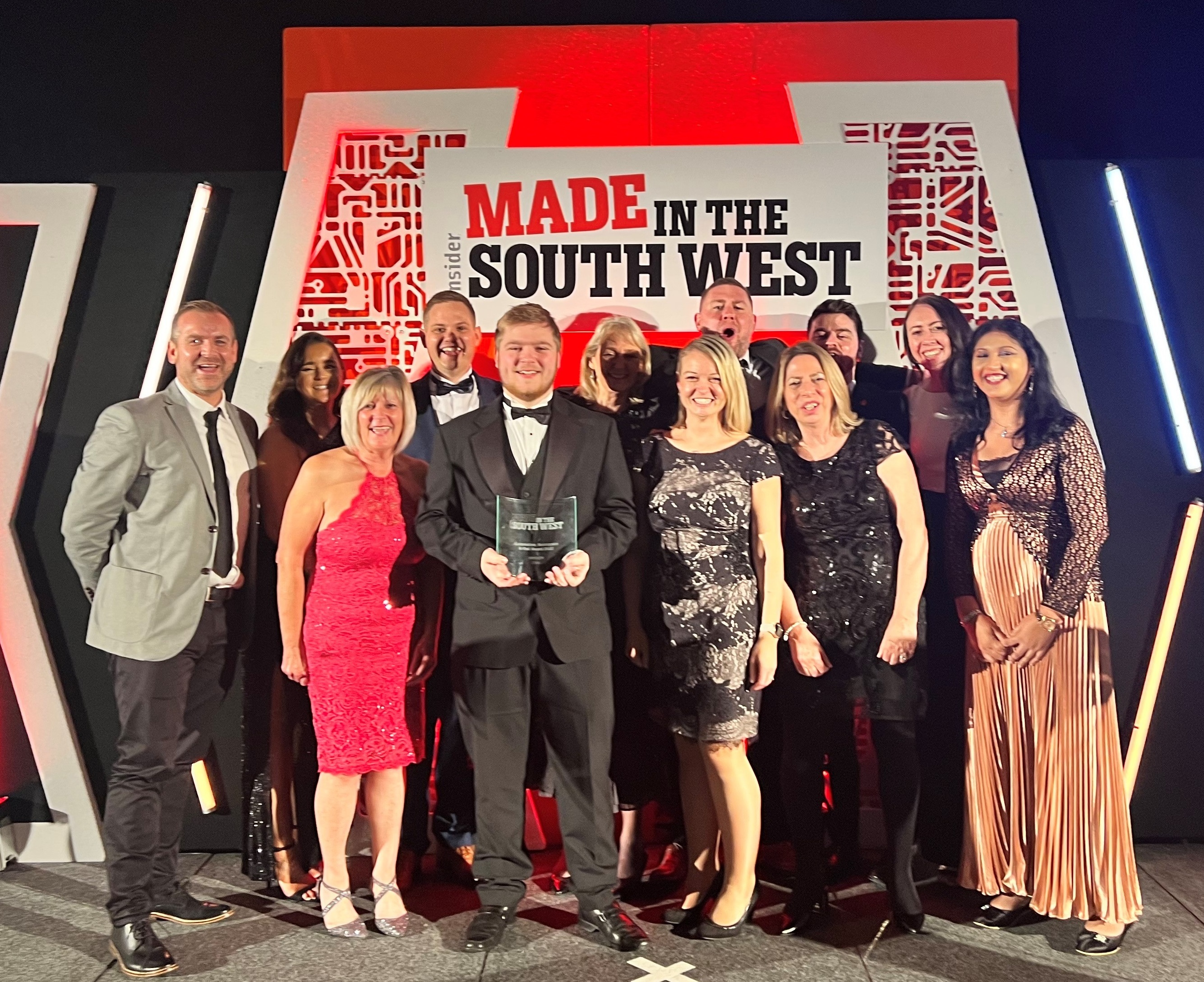 Team Ontic celebrating at the Insider Made in South West Awards

Shortlisted for three categories, including Apprentice of the Year and Manufacturing Apprenticeship/Training Scheme Award, Ontic battled against industry majors including Airbus at the awards that shone a spotlight on manufacturing in the South West.
Ontic was delighted to see the returns from its ambitious growth plans being recognized. In the UK alone, it has increased its workforce by 25% in 2022 and its early careers programs are also going from strength to strength, increasing intake for its apprentice program alone by more than 300% this year. As 2023 approaches, Ontic is already looking at boosting its global numbers and expanding into Europe.
Josh Gulley, nominated for the apprentice of the year award is testament to Ontic's high caliber of apprentice. Josh is a Level 3 apprentice and has been with Ontic since September 2021. He puts his success down to the varied experiences available at Ontic, where apprentices have the opportunity to move around the business gaining exposure to different aspects of the company's portfolio.
Josh is one of Ontic's shining stars. Celebrating the company's win, he said: "I've always been interested in aerospace. Ontic's apprenticeship is so varied – I've had the opportunity to get involved in commercial and military aviation programs, making equipment from flap indicators to helicopter cabin temperature and pressure monitors, and much more. It's really true that no two days are the same and the team is so encouraging to everyone on its early careers programs. I'd encourage anyone to look at a career at Ontic."
Adding to this, Rob Meyrick, Director of Operations, said: "This is the first time that Ontic has been nominated for the Made in South West award and I'm delighted we won! We're becoming a major employer in the South West and this award is testament to the hard work of our people here and around the globe. The win will help put Ontic in the spotlight and show that we're a force to be reckoned with."
The company will now go on to the National awards in Liverpool next summer.
Ontic employs over 1,000 people globally and has just opened applications for its 2023 engineering intern program. Later this month, it will also open applications for commercial internships as well as its apprentice and graduate programs – which once again will grow significantly this year.
---