Ontic, the leading licensor and manufacturer of complex engineered parts for the global aerospace and defense industries, is starting 2023 on the back of a record breaking 12-months, including new licensing agreements, investments in capacity and award winning teams.
At the end of 2021, Ontic took ownership of its Staverton site in Gloucestershire, UK as part of an acquisition and licensing agreement with Triumph. This included transitioning everything from people to product lines, and positioned Ontic to support platforms including the Saab Gripen, Airbus A330 and the BAE Hawk. Over 2022, the site was fully integrated and is now one of the company's main production facilities. In addition, Ontic made multi-million dollar investments in its existing infrastructure, adding 20,000 square feet to its Creedmoor site in North Carolina and it doubled the size of the local team over the last 24 months. Additionally, its Chatsworth facility in California will undergo further improvements in 2023 to create more production floor space. This ensures the company has capacity to support existing and new OEM licensor partners and customers around the globe.
Throughout 2022, Ontic secured 13 exclusive licensing agreements, which will strengthen its global portfolio of highly complex engineered products for the aerospace sector. The new agreements mean the company will continue to support a range of commercial and military customers including Airbus and Boeing Defense.
However, it isn't just Ontic's contracts that are making a mark, its people are too.
Ontic invested heavily in its global capability, recruiting over 350 people in 2022. It grew its UK early careers program by 300 per cent and is set to double this number again in 2023. In the US, relationships have been deepened with local further education organizations and Ontic will launch a US apprentice program in 2023.
In November 2022, Ontic was named the aerospace company of the year at the Insider Media Made in the UK South West Awards but the true success is the company's early careers program. The program was a finalist for apprentice program of the year, and Ontic's apprentices have regularly battled it out for the top spot at awards, as well as at the Worldskills UK National Final, where two apprentices were selected from an 80 strong field to make the top 8.
Ontic is committed to supporting the local communities in which it operates, and doing what it can for charity. In 2022 alone, the company raised well over $50,000 for charities around the globe including The Princes Trust in the UK and the Michael Hoefflin Foundation in the US. Its teams have donated to UK and US toy drives at Christmas, supported local food banks including the North Cotswold Foodbank, helped animal charities and volunteered at Operation Gratitude to make care packages that will be sent to US military, veterans and first responders.
STEM is another key driver at Ontic. The company signed the Tomorrow's Engineers Code, making a commitment to work towards common goals to increase the diversity and number of young people entering engineering careers. It also donated a number of laptops to Gloucester Engineering Training, who it partners with for its early careers program. Ontic's active STEM outreach program has included school visits and donations of money and equipment to help pupils at local schools.
Reflecting on the year, Gareth Hall, Ontic CEO, said: "2022 was a tremendous success for the company as a whole and for our people. Against the backdrop of the covid pandemic and global supply chain challenges, we have continued to thrive, growing our team to more than 1,000 people and securing new licenses to support customers around the globe.
"2023 will see continued expansion, and we will invest even more in both our early careers programs and our overall global recruitment strategy."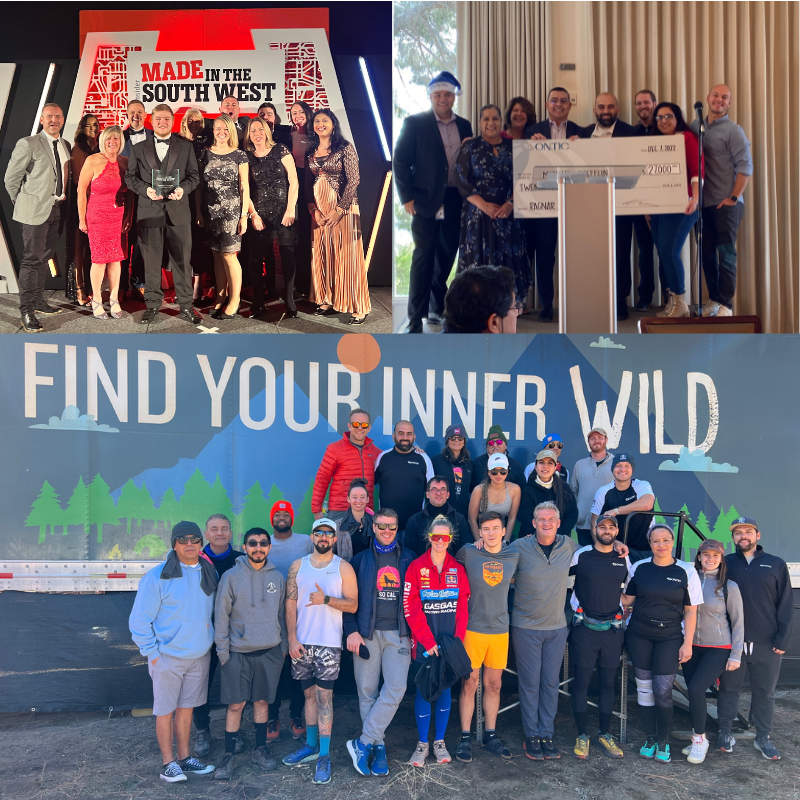 ---