Ontic, a leading full lifecycle service provider for the global aerospace industry, is delighted to welcome 10 new apprentices to its sites at Bishops Cleeve and Staverton, in the UK. The new starts will develop the necessary on the job skills and expertise to help keep people safe in the skies.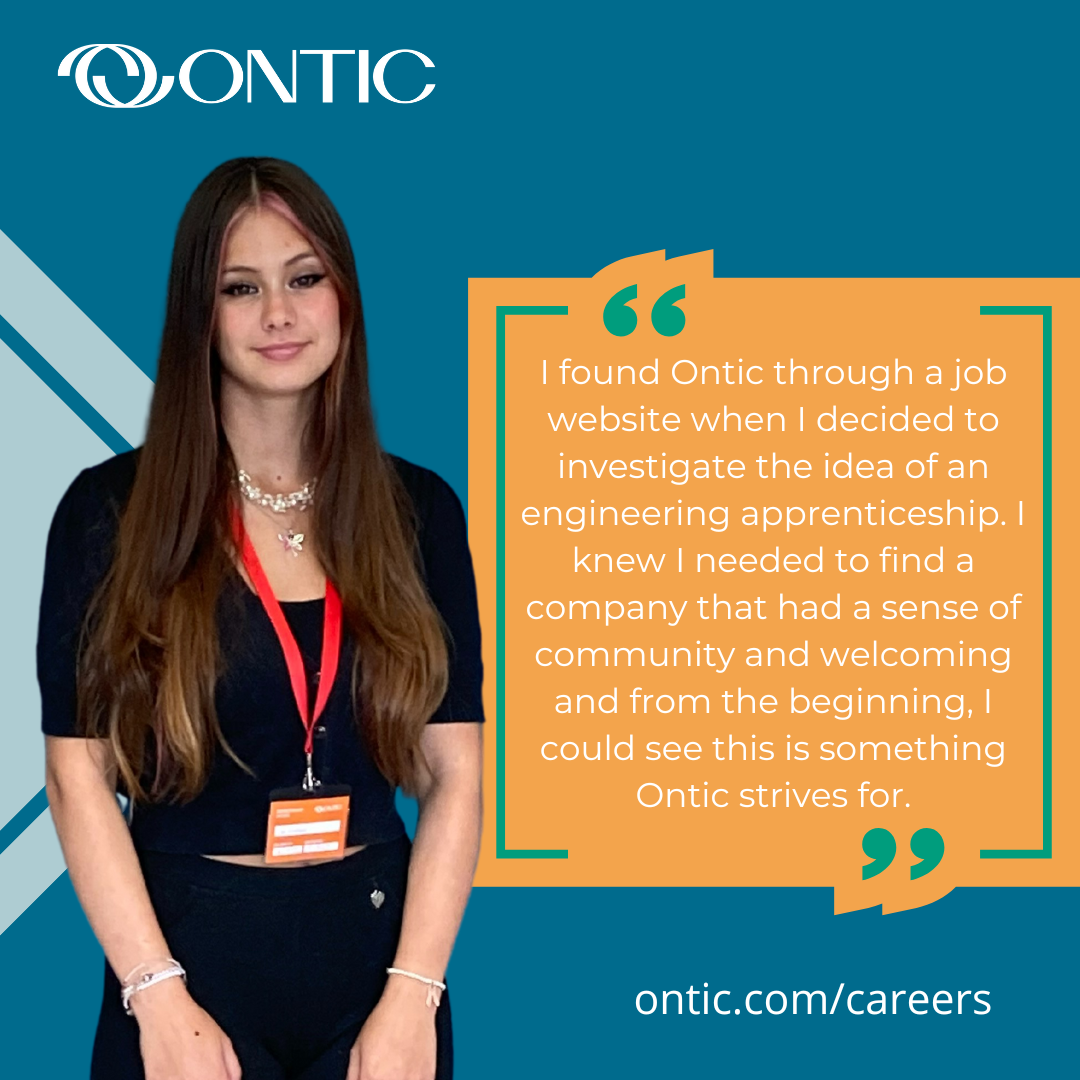 Ontic is a member of the 5% Club, a dynamic movement of employer-members working to create a shared prosperity across the UK by driving 'earn and learn' skills training opportunities. The company's apprentice program has really taken off in the last few years, increasing from 3 places per year to 10 places in 2022 and plans for even more in 2023. In addition to this increase, the variety of disciplines is also growing, meaning more opportunities available across a number of teams within the company.
This year, Ontic's next generation apprentices will take on critical roles including electronic engineering, mechanical engineering and facilities management whilst also attending Gloucestershire Engineering Training (GET) to hone their skills and gain formal qualifications. They will have the opportunity to work on exciting projects for global customers including Boeing, Airbus and BAE Systems, supporting everything from planes and helicopters to submarines and trains. Throughout their learning, they will be able to collaborate with colleagues around the world as they get the full insight into working in the aerospace industry and beyond.
Ella Farquharson, Level 3 Electronic Engineering, said: "I found Ontic through a job website when I decided to investigate the idea of an engineering apprenticeship. I knew I needed to find a company that had a sense of community and welcoming and from the beginning, I could see this is something Ontic strives for. From the brilliant presentation on open day at GET to posts about the community online, I could see Ontic was unique. I can see it was the right decision to join Ontic due to the kindness and encouraging atmosphere of the people I have been surrounded with so far."
Highlighting Ontic's global approach is Ali Fallon, an engineer who joined Ontic's apprentice program in the UK 9 years ago and has since moved to the company's Creedmoor facility in North Carolina. Reflecting on his time as an apprentice, Ali said: "Joining Ontic was a great decision. The apprentice program meant I could learn practical skills whilst getting experience of real jobs – all of this has helped me progress my career and move to the US. I'd encourage everyone to consider a career at Ontic. It's a growing company and the opportunities are endless."
Gareth Hall, Ontic CEO, said: "We're a global company, growing at pace, and it's important for us to recognise and nurture future talent. Our apprentice program gives people the opportunity to fly high, and we believe the skills we help people develop will help make a safe and more sustainable industry for the future."
Ontic has more than 45 years' experience across the aerospace industry and is proud to do its part to keep civil and defence customers' assets flying high. If you'd be interested in a career with Ontic, find out more and 'introduce yourself' to the recruitment team here (www.ontic.com/careers). Ontic will also be running recruitment days for a number of roles later in autumn. Keep an eye on the website to find out more.
---