Leading Gloucestershire employer, aerospace firm Ontic, who employ almost 500 people across Cheltenham and Gloucester, continues to be recognized as 'one to watch' with Best Companies and has risen on the latest leaderboard rankings following comprehensive employee feedback.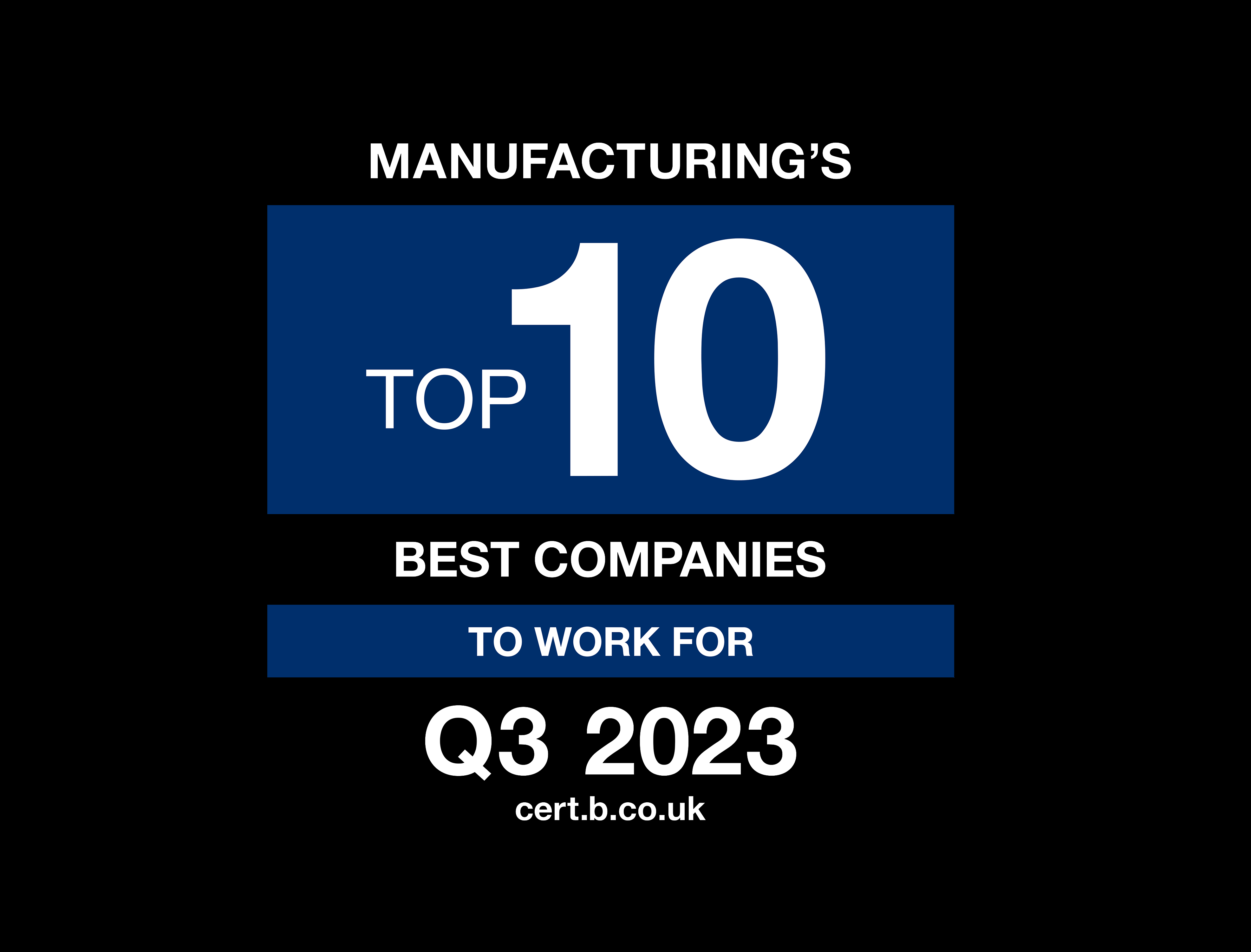 Ranking as #9 in Best Manufacturing Companies to work for, #53 in the Best South West Companies to work for, and #106 in the Best Large Companies to work for, Ontic's emphasis on employee listening, wellness, and job satisfaction has been given the seal of approval by the people it affects.
The Best Companies awards are based on scores and feedback from employees and cover key themes including leadership and wellbeing. 84% of Ontic's employees shared their views via the annual employee engagement survey – significantly above the industry standard response rate of 68% – with 72.5% of respondents saying that they're proud to work for Ontic!
Gareth Hall, CEO of Ontic, said: "We're really pleased to have improved on last year's rankings. It shows that our efforts to listen to employee feedback are working but of course, there's always room to improve. What is really great to see is that we have improved our employee satisfaction levels while in a period of rapid growth, which shows me that we've kept the great culture as we've grown. To be recognized as a great company to work for by our employees, as well as Best Companies, makes me very proud of Team Ontic."
Of special note within the survey was employees' positive feedback of how proud people are to work for Ontic. Employees valued the support Ontic gives to charitable activities and the flexibility people have to work in a way that suits them. Another common theme was Ontic's people-centric approach – with a real sense of fun across the organization, a supportive wellness program so people feel they have a good work-life balance, and good career development and upskilling opportunities.
Helen Gardiner, Chief People Officer at Ontic, added: "I'm really proud that Ontic has been recognized through Best Companies as a great place to work – not only in our industry, but in our region and nationally. We place great importance on our culture of recognition and empowerment because we want our employees to be creative, embrace challenges, and get great satisfaction from doing so. It's great to see our culture thriving as the company grows."
Ontic is expanding and currently hiring at all sites. Check our current vacancies here: Ontic Career Opportunities | ONTIC
---